Attorney Testimonials – Criminal Law
What Our Clients Have to Say: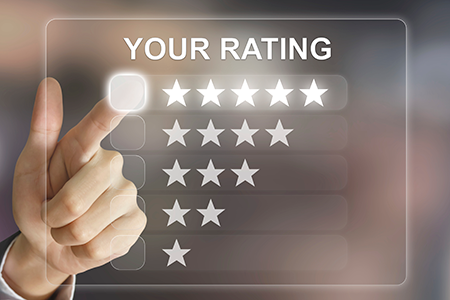 "The most valuable commodity for a criminal defense team is information. Regardless of whether your adversary is the United States Attorney's Office or the State of Florida, the key to a good defense is knowledge of the facts and circumstances surrounding the case. The team at Complete Legal Investigations consistently provides excellent investigative work in an organized, methodical and timely fashion. Complete Legal Investigations has greatly assisted me in obtaining positive results for many clients over the years."
Jason W. Kreiss, Esq
"I requested several last minute investigative requests which were extremely important to our case. Your ability to get the Records Custodian under subpoena on the eve of trial was truly amazing. Obviously, your contacts and reputation within the Sheriff's Office allowed this to occur. Your assistance in obtaining these records and conducting the interview of the witness gave me the confidence in my client's case which allowed me to negotiate an extremely favorable resolution on the morning of trial."
Edward D. Reagan, Esq.
"I wanted to publicly thank Complete Legal Investigations for all they did recently to assist me in a large fraud/money laundering CJA case. Not only did they locate and interview witnesses all over the country and in Mexico by phone, they coordinated bringing in all my witnesses and getting them paid by the Marshal through the CJA system. They did it all for CJA-acceptable rates and at a reasonable cost to the court. If anyone needs help with a CJA case in Palm Beach County, I highly recommend them."
Randee J. Golder, Esq.
"I am very pleased to offer my recommendation of Complete Legal Investigations, Inc. It is often difficult to find a professional investigator with the knowledge and background necessary for my practice. Complete Legal Investigations, Inc. has met my qualifications, and their work has significantly helped many defendants in the cases that I have handled. They handle the job quickly, and their work product is extremely professional. I recommend them highly."
Mitchell J. Beers, Esq.
"I am a criminal defense attorney practicing in West Palm Beach, Florida and have been working with Mark Murnan and his talented staff for approximately the last two years.   During that time, I have found their work to be thorough, timely, and utterly professional. They are available 24 hours a day, 7 days a week.   In addition, they provide extensive written reports that keep me informed of what is occurring on any given case. In short, I highly recommend that anyone seeking to hire a competent and dedicated investigative firm look no further than Complete Legal Investigations, Inc."
Ronald S. Chapman, Esq.
"I have used Complete Legal Investigations, Inc. for all my investigative work for over five years. All work was done quickly, done efficiently, and done right. Complete Legal's staff has never let me down."
Peter Grable, Esq.