Civil Attorney Investigation Services
Better Verdicts and Settlements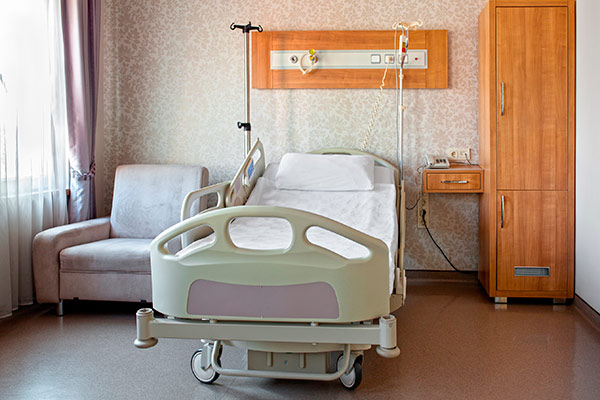 "Who's responsible?" That's what our attorney-clients need to know. We help our clients establish liability by asking the right questions during witness interviews.
We can help you by effectively providing the following civil attorney investigation services:
---
Witness Interviews and Statements: Witnesses may be listed in a crash or police report or identified/disclosed during depositions and discovery. They need to be contacted and interviewed, and often their statements need to be memorialized by recording, with the witness' permission. These statements give the attorney a unique perspective and accurate impression of the witness, a narrative of the events in the witness' own words, and specific observations of what the witness saw and how he saw it. We use an interview format that was developed specifically by and for trial attorneys for recorded witness statements.
Benefits:
Impartial, objective interviews conducted by trained third-party investigators
Advance knowledge of what a witness is going to say before a deposition is taken
Determining liability prior to the litigation process
Statements recorded, transcribed, and forwarded by e-mail.
Statements preserved to permanent digital files
---
Assets Checks: "Does the defendant have assets in excess of the policy limits?" We conduct research to determine the practicality of proceeding. These checks are performed to determine if parties have assets in excess of their insurance policy limits. If liability is clearly established and the case has merit due to significant damages, the representing attorney can determine if the party has real property or business assets that could be subject to collection or to collect an award issued by the court. Also, research can be performed to determine if the party has had previous liens and judgments entered against them that would take precedence over any new judgment.
Benefits:
Reduce costly litigation if assets prove insufficient
Identify potential assets that could be executed against (vehicles, boats, and real property not homesteaded)
Identify previous liens and judgments entered against the parties
Establish business holdings and other entities for future collection
---
Background Checks: These investigations develop information about a witness, defendant, or a potential expert. Complete Legal Investigations, Inc. offers extensive research capabilities to obtain detailed historical, financial, and professional background. Using a full range of online and traditional sources, our agency provides our clients with the information they need to ascertain the credibility of a witness, determine the accuracy of an expert's curriculum vitae, or document the financial viability of a defendant corporation.
Benefits:
Avoid "surprises" about a witness or an expert
Identify possible impeachment issues early
Establish history of previous litigation
---
Document Retrieval: Often in litigation, it is imperative to document specific facts with records or reports maintained by businesses, medical facilities, municipalities, and courthouses. Our researchers and investigators are intimately familiar with the process of obtaining documents, records, and reports from these sources. Documents are requested in writing by mail, e-mail, or facsimile to maintain a record of the request and to ensure accountability by the recipient.
Benefits:
Access to a nationwide network of records retrievers to obtain out-of-state documents
Frequent contact with all local law enforcement agencies facilitates records requests
Daily visits to local courthouses by our staff
---
Accident Scene Examination/Photographs of Clients' Injuries: Our field investigator will visit the location where the accident or incident occurred, take photographs, measurements, and provide a rough sketch of the location. All details on the police report will be verified. Videotape will be taken, if necessary. Any vehicles involved will be located and photographed. Digital and/or film photographs are developed and labeled.
Our field investigators are also available to photograph your client's injuries after the accident and after any surgical or medical procedures.
Benefits:
Identify discrepancies or items of interest not reflected in the police reports
Discover plausibility of witness statements
Document measurements and dimensions independently of law enforcement
Document damages and injuries
---
Locate "Hard to Find" Defendants and Witnesses: You can't find the defendant to get him served with the complaint or your key witness has gone missing. Your process server has gone to the addresses listed on the police report and the one you found in your own online search, but he's not there. Now what?
Our researchers have access to additional proprietary databases and motor vehicle portals. We utilize sophisticated social media "data mining" strategies to locate current employment, vehicles, and relationships that can lead to a place of residence or business. We coordinate with your process server to effect service on the defendant to get your case moving forward.
Benefits:
Resolve the case faster
Receive benefits for your client faster
Earn your fee faster
---
"Silver Bullet" Employee Identifier Search
Are you looking for potential "silver bullet" witnesses? Former employees are a great source of information, providing insights into past liability issues, training deficiencies, management problems, and history of complaints. But how do you identify and locate them? Begin your search by contacting the professionals at Complete Legal Investigations, Inc., and let us assist you with our Employee Locator Search.
We offer you several levels of research, designed to fit your specific needs and budget.
"Silver Bullet" – We conduct an extensive search through a variety of public records to identify former employees and provide you with names and possible addresses.
"Smoking Gun" – We expand the search to include current employees and others with possible information about the defendant company.
"Scorched Earth" – This is a full-on comprehensive search including all of the above services and providing a social networking analysis of the defendant company, from its Twitter©, Facebook© and Google+© pages. We also request incident reports from law enforcement to further identify employees, customers and others affiliated with the company.
Benefits:
Identify and interview/depose former employees who might have information about potential or existing liabilities.
Increase awards by exposing liabilities to the defense.
Reduce the time for settlement.
If you are looking for information about a defendant company, then you need to speak to former and current employees. And before you can speak to them, you have to identify them and locate them. So start your search at Complete Legal Investigations, Inc., and ask us about our Employee Identifier Search. Let us help you find the people you need for your case.
---
Call us today at 561-687-8381, or email us at info@completelegalinv.com