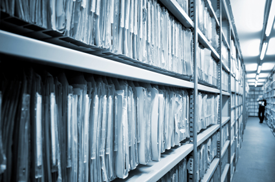 Government agencies at the municipal, county, state and even federal levels maintain important records and statistical information that can firmly establish knowledge of conditions for establishing negligence. For example, law enforcement agencies maintain reports of all types of criminal activity for specific geographic areas, such as:
Incident reports for specific locations and addresses
Number and types of crimes (property crimes, violent crimes, trespasses, nuisances, noise violations)
Call records and CAD reports for each incident/crime called in
911 calls for emergency contact with the agency (these are usually maintained for a limited time, generally 90 days or less)
The skilled legal investigators at Complete Legal Investigations routinely access law enforcement and government agency records to establish knowledge of the hazardous condition and negligent behavior.
We have also developed the contacts and networks to access:
Code enforcement agency records of violations at a property by address and owner
Corporate records maintained by the state division of corporations that can establish ownership interests
Occupational licenses (now "business tax" licenses) maintained by boththe county and the municipality that can establish ownership interests
Regulatory agency records of violations and ownership/management interests
County and municipal building department records of permits issued for construction or modifications to existing structures.  These include the names of contractors (and sometimes subcontractors) affiliated with the construction.
Recorded minutes of city council and county commission meetings, which detail hearings and votes related to the property or ownership
Identifying the information that is held by each agency and accessing the relevant information is the specialty of qualified legal investigators. For assistance with public record searches call us today at 561-687-8381.